Mary Jo McInerny, MA, LPC – EASC is a Supreme Court mediator.  She has worked in the counseling profession for 30 years in school, clinical, and Department of Juvenile Justice settings. She is also a Supreme Court Certified Divorce and Family Mediator. For the past 10 years Mary Jo has also been an adjunct faculty and academic advisor at Webster University in the graduate program for clinical counseling and at Furman University as an adjunct teaching undergraduate students how to mediate their conflicts.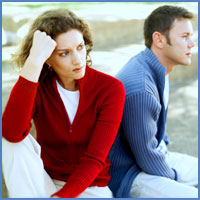 She had a judicial appointment to South Carolina Alternative Dispute Resolution Commission, serving on the Board for the Upstate Mediation Center for 8 years, and on the crisis team at the Greenville Mental Health Center.
Mary Jo is skilled in mediating divorce and family disputes and has been especially successful mediating with no attorneys present, facilitating the couple's communication with each other directly. Mary Jo has special knowledge in the area of children's developmental needs in divorce, and teaches this to graduate students in addition to directly helping families.  She can help you with parenting agreements, property settlement, alimony, child support, and debt allocation.
Divorce brings out strong emotions that can become destructive to every member of the family, especially the children. Mary Jo's philosophy is that divorcing couples should control the divorce process in a healthy effective way without involving third parties who may benefit from prolonged, adversarial legal maneuvering.  Her goal is to have the healthiest outcome for children and parents.  She believes that mediation is empowering, informative and allows couples to control the proceedings.
Research shows that most couples (50 to 90%) are able to reach an agreement using Mediation. Moreover, most parents report "substantial satisfaction" after mediation. Parents report that mediated agreements often provide more detail to guide them in the years following divorce than do court orders. Mediation decreases conflict throughout the divorce process and improves cooperation between parents. Mediation is often less than half the cost of litigation. Further, twelve years following divorce, fathers who mediated remained more involved with their children than fathers who litigated (Joan B. Kelly, 2004).
What is Mediation?
Mediation is when two people who have a legal dispute get together with a neutral third person (the mediator) to try to solve their problems.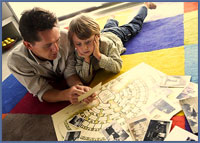 A Mediator is trained in conflict resolution and family law. Mediators help disputing couples evaluate their goals and options in order to find a solution that is agreeable to both people. Unlike a judge, the mediator does not make decisions. Mediation is a voluntary process that offers far more creativity and flexibility than going to court.
Experts agree that divorce's impact on children can be lessened when parents work through conflicts themselves, rather than relying on court decrees. Mediation offers a "win-win" solution, rather than a "win-lose" judgment. Mediation can be scheduled a time convenient to YOU, not the courts.
Successful mediation decreases the potential for hard feelings and increases the chance that the parties can maintain an ongoing relationship that benefits the children.
Mediation allows you to:
Keep Control over the outcome
Stay as Amicable as possible
Involve lawyers as little as possible
Keep your costs as low as possible (often less than half the cost of litigation)
Reach your OWN settlement based on what YOU believe to be fair and equitable
Please contact Mary Jo to discuss her hourly rate for mediation services.
Mediation costs are generally divided 50/50 between the parties. The mediation process varies in length depending on the agenda, the complexity of the issues, and the willingness of the parties to reach a resolution.
To find out more, contact Mary Jo to ask questions or schedule your appointment for mediation.