Lori Nelson – M.Ed., LPC, RPT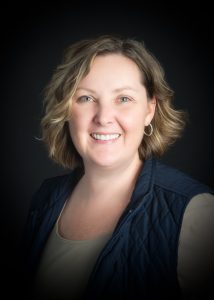 Lori Nelson is a Licensed Therapist, Nationally Certified Counselor, as well as a Registered Play Therapist. She has a graduate degree in Professional School Counseling from Clemson University. She is a current member of the American School Counseling Association, Palmetto State School Counseling Association, South Carolina Association of Licensed Professional Counselors and the American Play Therapy Association.
She received recognition in 2015 from the American School Counseling Association for implementing a Recognized ASCA Model School Counseling Program. In 2016, she was second runner-up for Greenville County Schools Teacher of the Year and was recognized through Palmetto State School Counseling Association as South Carolina Elementary School Counselor of the Year in 2017.
Lori is a compassionate, kind, dedicated counselor with over ten years of experience, who practices from an integrated approach, including client-centered and cognitive behavioral therapy. She believes in providing a warm, safe, nonjudgmental environment where clients are able to openly express themselves. Lori will assist clients in reaching goals and moving toward wellness through the use of play, expressive arts, and traditional talk therapy. She has also received training in trauma-focused CBT, mindfulness, and experiential therapy.
Lori believes that every individual is capable of moving toward their best self. She will work collaboratively with the client and the client's family to provide assistance in navigating life's challenges and attaining goals. Areas of focus include anxiety, anger, grief/loss, transitions and depression.
Lori enjoys hiking, reading, photography, traveling, and spending time with friends and family.
To contact or make an appointment with Lori, call (864) 630-7732 or email Lori at nelsoncounselingllc@gmail.com.