Dr. Martha Durham (Durham Psychology)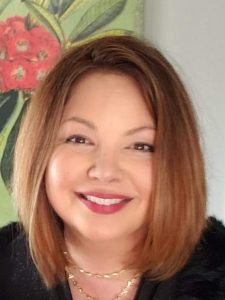 Licensed Psychologist (SC#981)
Dr. Martha Durham is the founder and owner of North Main Counseling in Greenville, SC. She is a licensed psychologist, and past President of the SC Psychological Association (2008, 2009, 2010). Dr. Durham was a board member for the National Alliance on Mental Illness Greenville (2015-2022) and member of the South Carolina Board of Examiner's in Psychology (2016 – 2022). She earned her Ph.D. in psychology from Auburn University. Her clinical residency and fellowship were in the area of medical/health behavior psychology. She earned her master's degree in experimental psychology from Wake Forest University. Her thesis and dissertation research area is death, dying and bereavement.
Dr. Durham sees clients from ages six through adulthood, individuals and couples. She has over 20 years of experience and has special expertise in the areas of:
ADHD (adult and child)
ASD (coaching for children and adults with a mild to moderate diagnosis)
Assessment (psycho-educational, personality, psychological
Anxiety Spectrum Disorders
Consultation for agencies, businesses, media and individuals (fitness for duty, first responder / military / individual PTSD, team building, group work for mental health professionals, supervision for licensure for LPC's and PhD's)
Chronic Pain
Depression
Eating Disorders
Exposure Therapy
Kazdin Parent Management Training
Medical and Health Behavior
Phobias (fear of flying, childhood fears, claustrophobia)
Personal Coaching
Personality Disorders
Wellness / Health Behaviors
Holistic approaches to treatment (lightbox therapy, exercise, yoga, meditation, relaxation evidence based medical/psychological hypnosis )
"I believe there are several important factors that impact therapy. Among the most important factors in successful therapy is a strong therapeutic relationship. This relationship is built on genuine regard for the unique situation of each individual. Mutual respect and trust are also vital in an effective therapeutic partnership. When therapy works, it is because clients expect that it can help and they are motivated to do the work to reach their goal. Working toward personal goals can be exhilarating and freeing, but the process is also sometimes difficult and painful. I think of the therapeutic process in the same way I would consider training for a marathon. It can feel daunting and difficult, but it can also be exhilarating and satisfying. Of course, the ultimate goal is to cross the finish line (reaching your goal) in your unique way. I have the utmost respect for clients who do this work."
Dr. Durham is not on insurance panels. Sessions are fee for service and the fee is $180.
Contact phone number is 864-232-2218 or e-mail dr.marthadurham@gmail.com or martha@northmaincounseling.com
Appointment Request
If you would like to schedule an appointment with Dr. Martha Durham, click here to fill out the Appointment Request form.
Disclaimer:
This email communication is NOT secure and we CANNOT guarantee Confidentiality. If you do not want to send an email, please call us at (864)232-2212 to reach a confidential voice mailbox.  This e-mail communication is intended for basic information requests and appointment requests only.  It is NOT intended for crisis situations or for the purpose of receiving counseling over the internet.  If you are in a crisis situation, please call 911 for assistance.  To ask for basic information about our practice, please keep your request to no more than one short paragraph.  This e-mail is checked during business hours only.  It is not checked weekends or holidays.  We will respond to your request within two business days of receipt.  If you cancel an appointment by e-mail, you must give us two business days' notice of the cancellation request.  If we do not receive two business days' notice, you may be charged.
Recent Speaking Engagements:
WSPA7 CBS Affiliate Kids Corner monthly segment (2013 – present) and Scene on 7, Main Event (2013 – 2016)
WACH57 (FOX), WYFF4 (NBC) – interviews on special topics (ongoing)
Greenville Business Journal, Greenville News Online (expert opinion for articles)
Furman University – Presentation to Engaged Living Class 2018
Mood in MS – MS Society of North and South Carolina
Optimal Living with MS – MS Society
Parkinson's – MS Symposium Greenville Hospital System
NCT – African American Conference; Mind, Body & Spirit, National MS Society Greater Carolina's
Dr. Martha's Blog and Helpful Links: